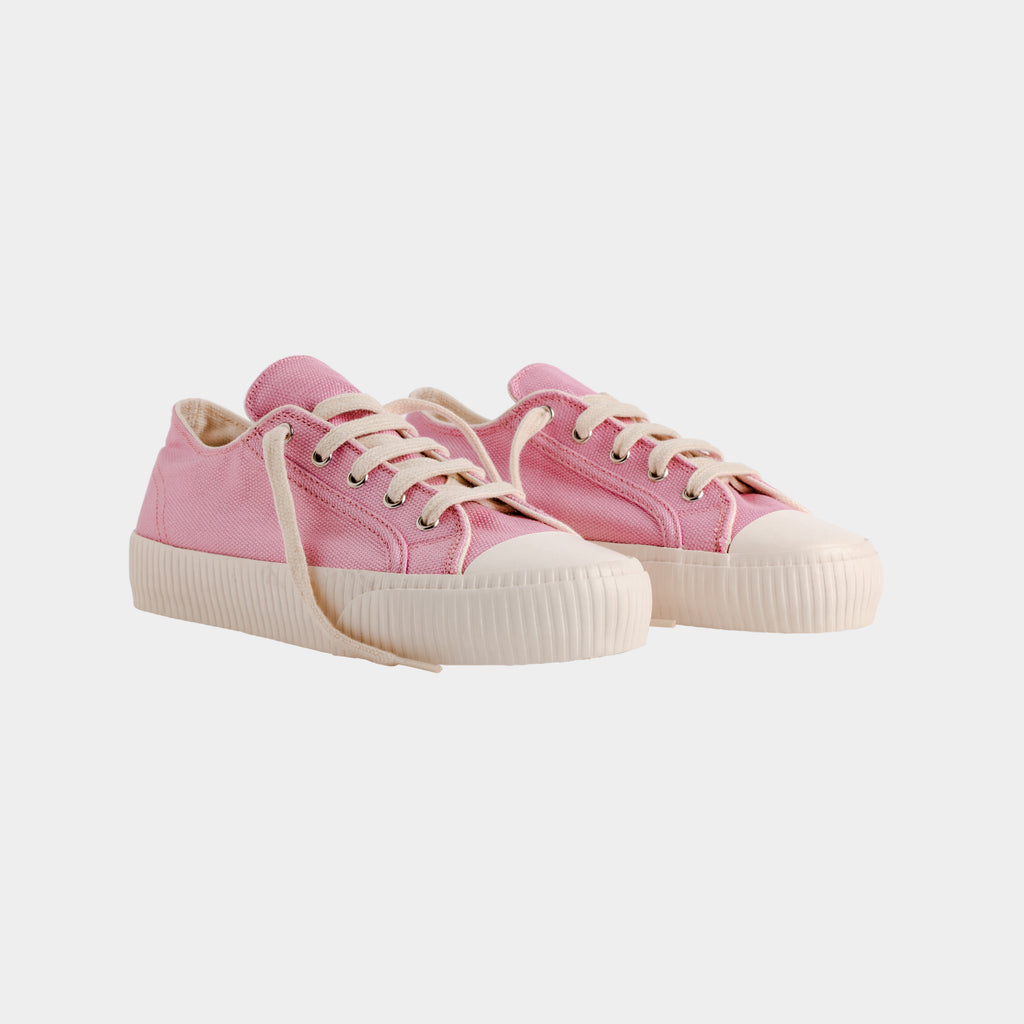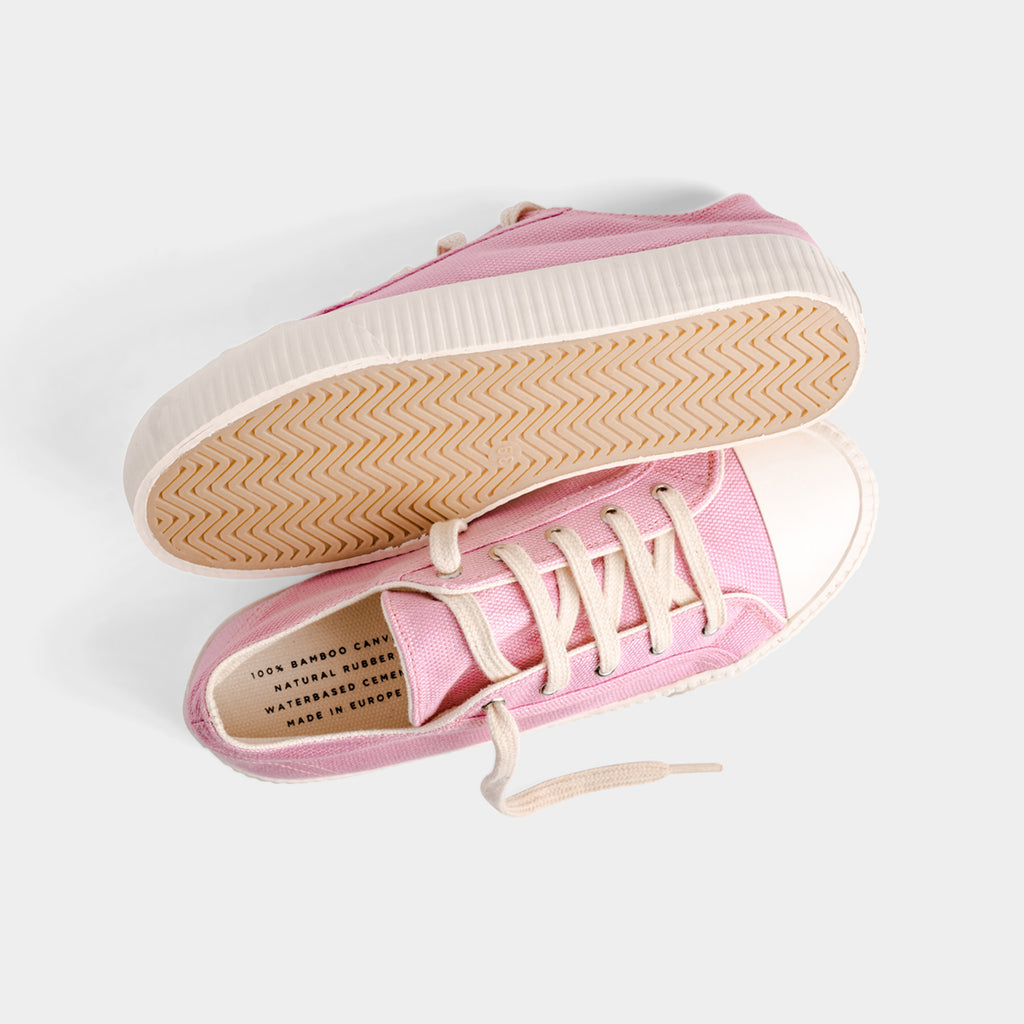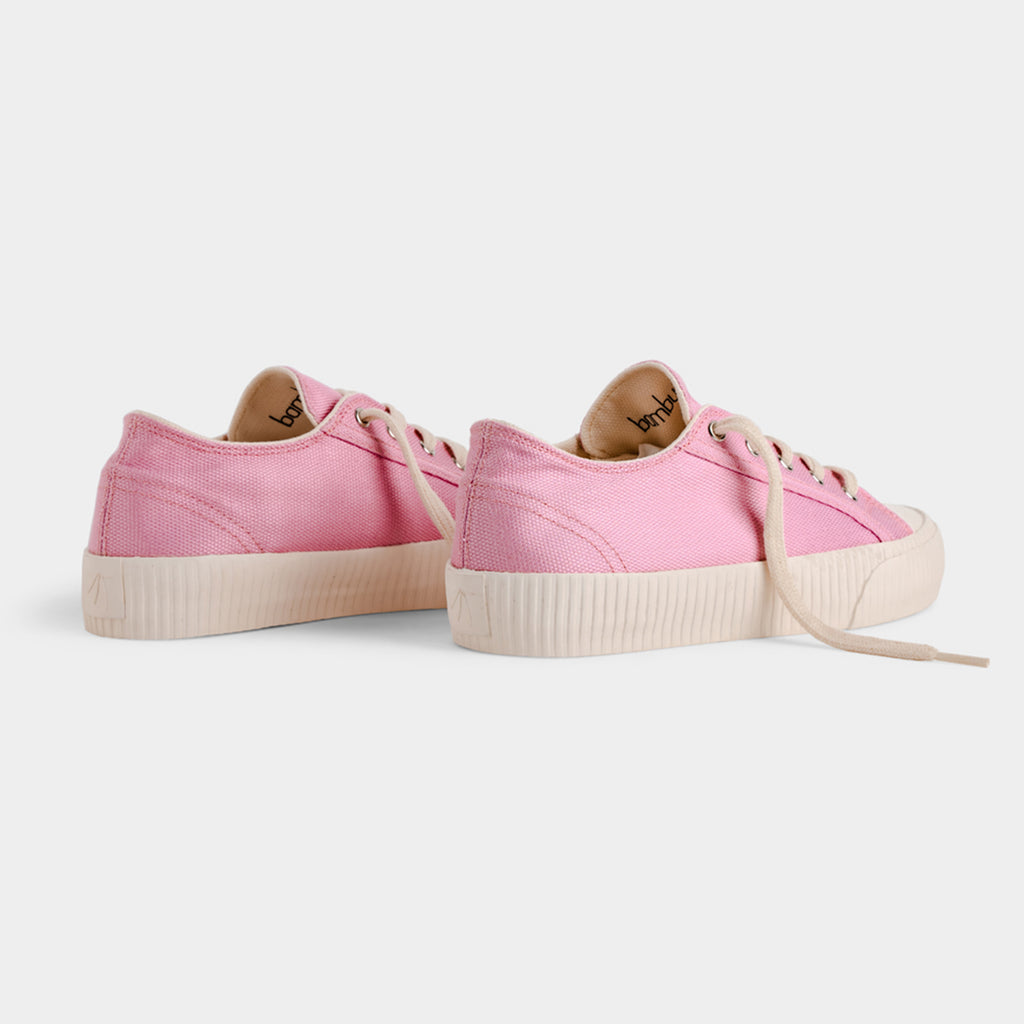 LadyBug - Baby Pink Low
LadyBug - Baby Pink Low
This is the low bamboo ladies shoe in the color Baby Pink. 
The low sneaker is off-white lined with bamboo canvas. 
This satin soft liner is also made of 100% bamboo canvas. 
The sneaker wears comfortably and smoothly, thanks to the flexible and wear-resistant natural rubber sole. 
Bamboo is a breathable fabric. 
All these Bamburista vegan sneakers are handmade in Europe. 
Sizing: the sneakers are larger than normal, we recommend ordering a size smaller than you are used to.