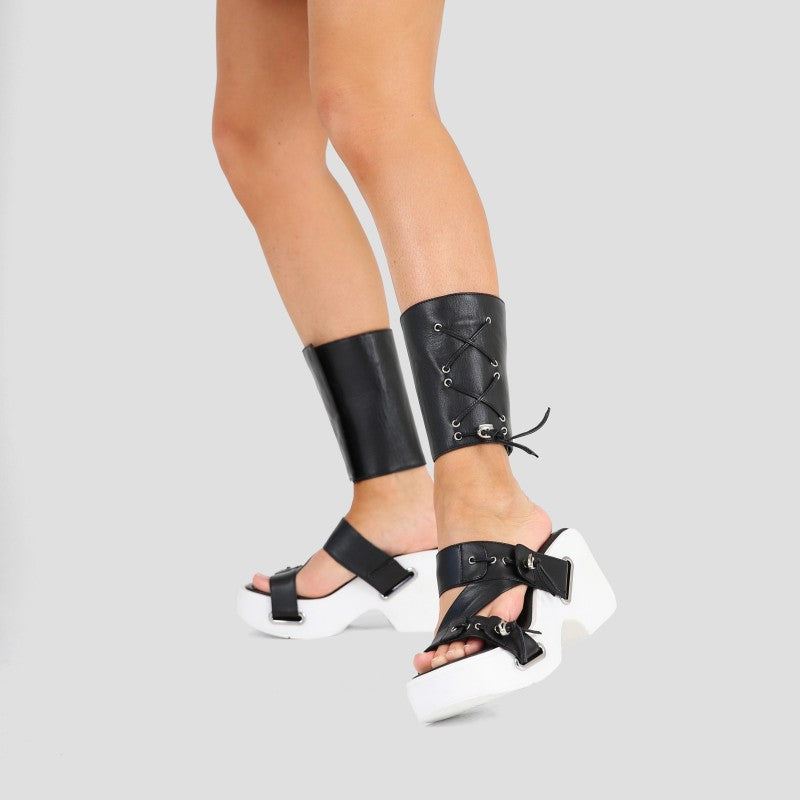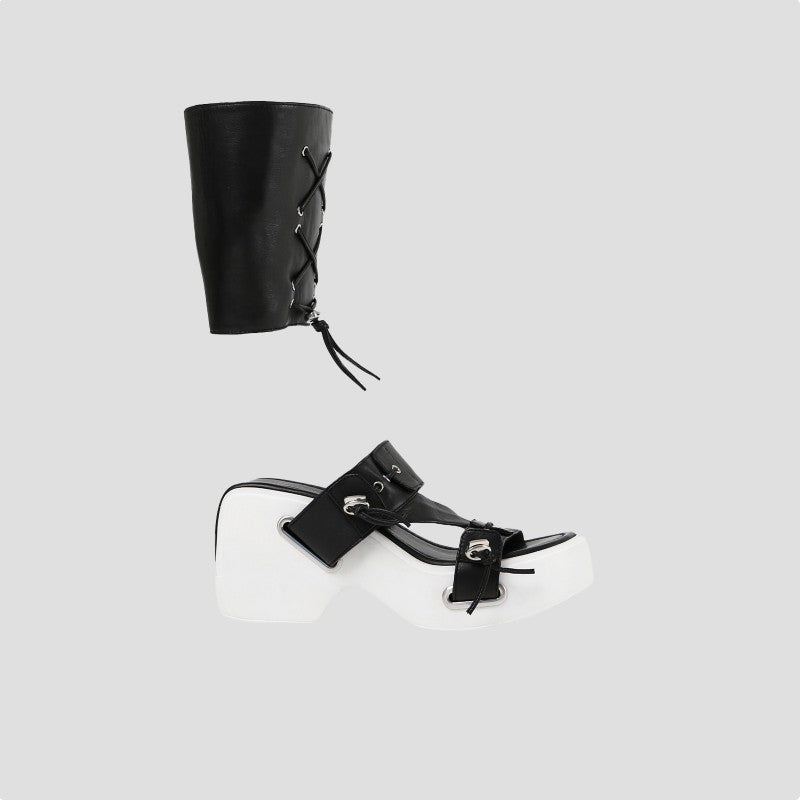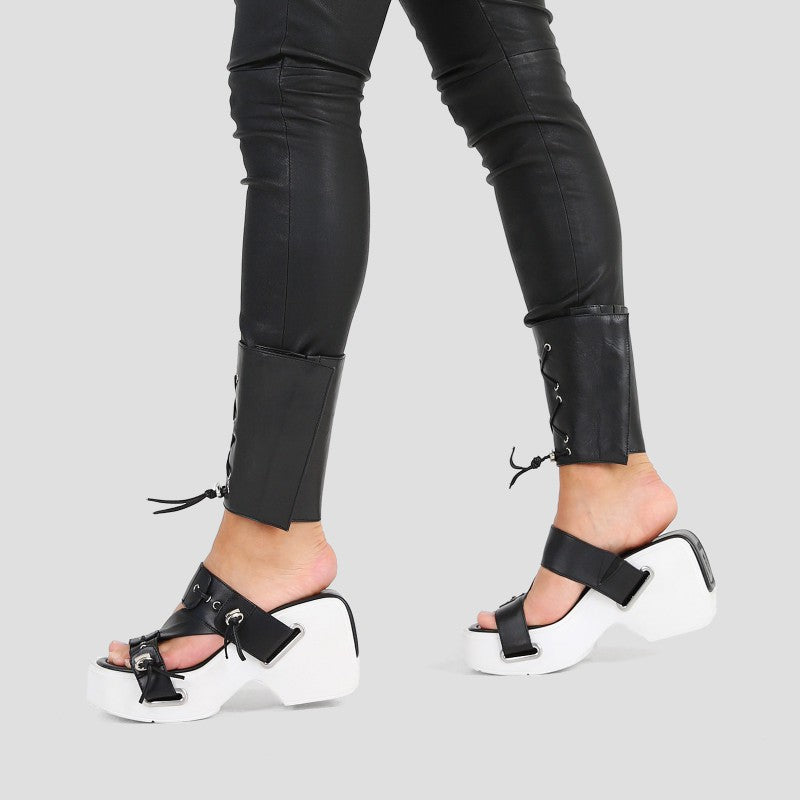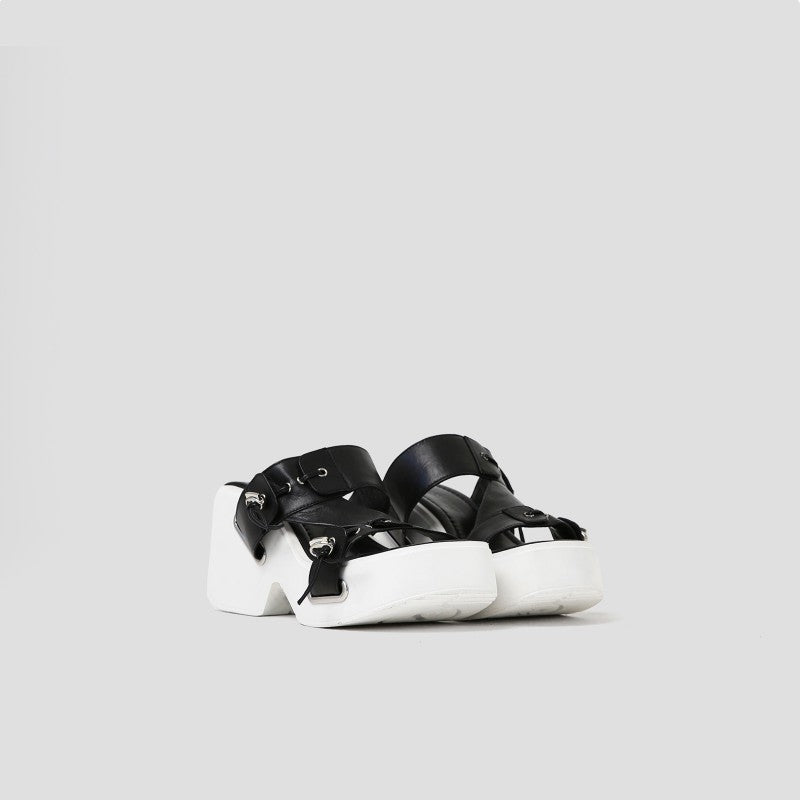 BRONX X MULAS UPP-DATE LACE-UPP BLACK/WHITE
BRONX X MULAS UPP-DATE LACE-UPP BLACK/WHITE
The Upp-Date outsole is brought back from our extensive archive. The inspiration comes from the love for lingerie, which gives the designs an experimental slant. The designs embrace femininity in the broadest sense of the word.
With a separate, laced upper which can be added or left away, this sandal is multi-wearable: celebrating individuality and underscoring uniqueness.
Sustainability
A shoe consists of three parts. When one of these parts is 50% or more sustainable, the shoe receives our 'more sustainable' label. This shoe gets the tag more sustainable because of the use of more sustainable sheep aurora (leather working group certified). Read here about our roadmap towards zero footprint.